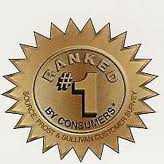 Unlike standard plastic drop-in truck bed liners, Rhino Linings' sprayed-on RHINO EXTREME™ pure polyurea provides durable watertight and airtight truck bed protection. By forming a permanent bond with the surface of your truck bed, the lining prohibits rust, corrosion and surface abrasion from damaging the truck and reducing its value, performance and attractiveness. The unique flexible, textured, non-porous lining is easy to clean and doesn't crack or warp, even under the most rugged conditions. Rhino's nonskid, nonabrasive surface texture helps keep your cargo load in place and insulates against annoying road vibration and noise.

These attractive linings are sprayed on up to a 1/6" thick on truck beds, and can be even thicker for other applications. Paints or coatings are simply no match for that kind of truck bed protection. RHINO EXTREME™ pure polyurea is environmentally-friendly, solvent-free and resists fuels, fertilizers, and most corrosive chemicals. When you need tough protection for your truck, Jeep®, boat, trailer, RV or sport utility vehicle...absolutely nothing beats a real Rhino. Real truck bed protection doesn't "drop in"...it sprays on.



---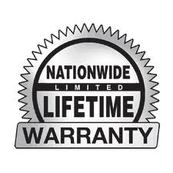 Rhino Linings®
Advanced Protection:
Forms a Watertight Seal to Resist most Chemicals and Protects Against Rust and Corrosion.
Excellent Impact and Abrasion Resistance
Contour Fit Insulates Truck Bed from Noise and Road Vibrations
Virtually No Loss of Space; Easily Allows Camper Shells, Fifth-Wheel Plates, Truck Bars and Tool Boxes
Textured, Flexible Surface Reduces Load Slippage
In the Event of an Accident, Surface is Repairable
Rhino Linings are 100% Solids and Environmentally Friendly. They are Safe to Apply and Contain No Hazardous Waste.
High Physical Properties Including Tensile, Tear and Elongation
---